The M Street Brass Quintet performs music regularly for weddings, church services, recitals, social gatherings, and more throughout the Maryland, Northern Virginia, and Washington D.C. metropolitan areas. The quintet can be seen regularly at the Lutheran Church of St Andrew, in Silver Spring.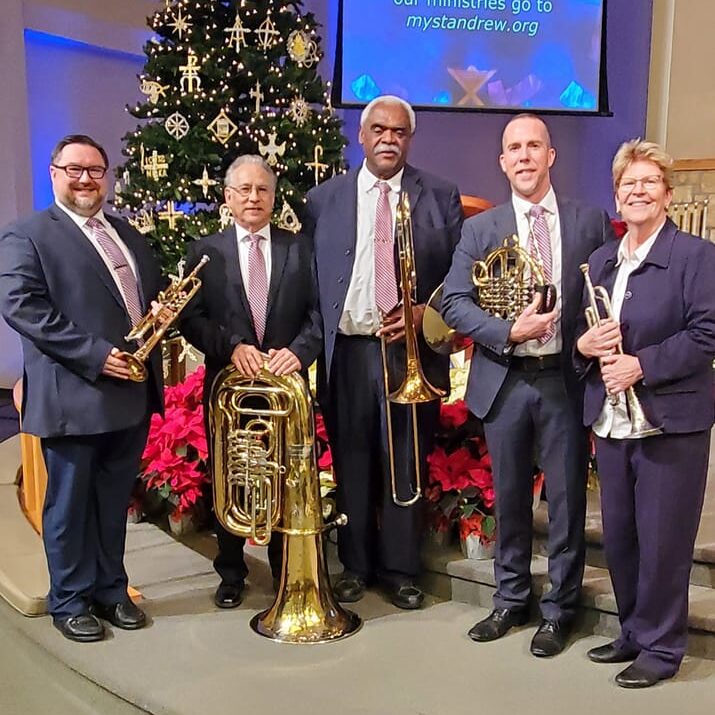 M Street Brass Quintet was founded by Lawrence Eden (Tuba, Leader) and Kurt Lucas (Trombone) in 1978. The name is derived from our early rehearsal space: a three-story townhouse in the Georgetown area of Washington, D.C. The M Street Brass Quintet has performed at the John F. Kennedy Center for the Performing Arts, as well as the Renwick Gallery, The Washington Cathedral, the National Shrine of the Immaculate Conception, Oregon Ridge, Wolf Trap Farm Park for the Performing Arts, Wintergreen and Coolfont Resorts and at most of the malls in the Washington metropolitan area.
Please contact us if you are interested in getting additional information about our quintet, or simply would like a quote for our services. Audio samples can be found here.